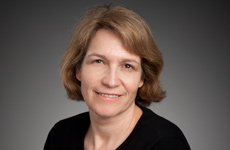 Physical therapy and pediatric cancer are not commonly associated together. However, much of the research done by today's expert makes a case for utilizing physical therapy during and after pediatric cancer treatment. Kirsten Ness, PT, PhD is an Associate Member of the St. Jude Children's Hospital Faculty joins us today to discuss the benefits physical therapy provides to childhood cancer survivors.
Possibly the largest revelation Ness has discovered in her research is childhood brain tumor cancer survivors in their 20s have physical fitness measures closer to individuals in their 60s and 70s. The cause of this is largely due to the sedentary lifestyle most children experience while undergoing cancer treatment. The inactivity puts childhood cancer survivors at a greater risk for heart disease, obesity and diabetes later in life.
To combat this, Ness believes physical therapists play a role in the treatment of children with cancer especially since 80% of the children diagnosed with cancer survive to become adults. Cancer treatment often impacts their physical function and physical therapists are just the experts to help individuals overcome mobility, function and other issues that arise during cancer treatment. Learn more about the role of physical therapy in pediatric oncology by listening to the full podcast now.
Physical Therapy Helps Pediatric Cancer Patients
[ 15:04 ]
Play Now
|
Play in Popup
|
Download